Poolesville High School has partnered with Athletic House to help our school show our unity to our school community and also help raise money for Poolesville WUMCO. Despite the uncertainty surrounding us today. There is one thing for certain, although we are apart, we're always together.  With schools closed, seasons abruptly canceled, and long-standing traditions coming to a halt; the pride of our students, staff, and families is stronger than ever.
We are selling t-shirts, hats, and masks that show that even though we are apart right now – Poolesville Falcons are always together. With each purchase, individually shipped to your address, Poolesville WUMCO will receive a $5.00 donation (per item) towards their foundation to help families in need in the Poolesville and surrounding areas.
We hope that if able, you will purchase an item and show your Poolesville Pride and help out a local organization at the same time. #falconsflyhigh. Please visit the online store to purchase your item(s).
The deadline for orders is May 21, 2020
T-Shirts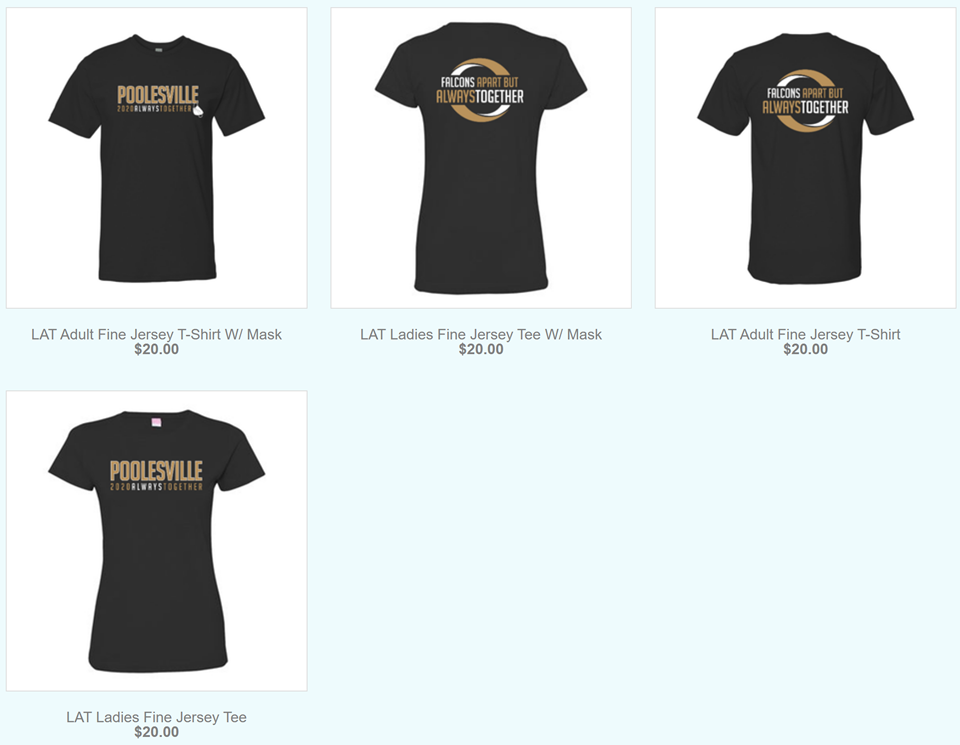 Headwear