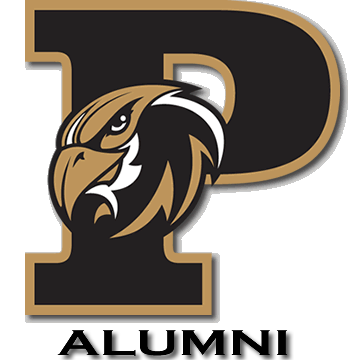 Catch up with former Falcon standouts who have moved on to compete in the college ranks. Please forward additions or corrections to phsboosters@gmail.com.
Rohan Bhat (2022)
Tennis
Freshman, Case Western Reserve University
AT PHS: Was a two-year member of the Poolesville High School team… Coached by Claude Grady… Played at no. 1 singles and won the 2022 Individual Maryland State Championship… Went 16-1 his senior year… Helped lead his team to the Regional and State Championship in 2022 and the Division Championship in 2019… Voted his team's Most Valuable Player as a first-year and a senior… Received the Maryland Athletic Association Scholar-Athlete Award as a senior.
Orluke Borjigin
Swimming
Freshman, Washington University, St. Louis
Nico Carillo (2022)
Soccer
Freshman, Clark University
Sophie Elliot (2022)
Swimming
Freshman, Carnegie-Mellon University
Logan Marsh (2022)
Football
Freshman, Frostburg State University
Anna Stanoyevitch (2022)
Volleyball
Freshman, Montgomery College
Jonah Valmonte (2022)
Soccer
Freshman, Robert Morris University
Cody Werner (2022)
Swimming
Freshman, Regis College
AT PHS: Participated in swimming at Poolesville High School in Poolesville, Md. … Helped his team win championships in 2018, 2019, and 2021.
Ainsley Barger (2021)
Volleyball
Sophomore, Hood College
AT PHS: Played four years of varsity volleyball and co-ed volleyball … Team captain all four years for co-ed volleyball … Three-time captain for girls volleyball … Two-time MVP for both girls and co-ed volleyball … Played volleyball for Platform Volleyball Club.
Sam Allgood (2020)
Football
Junior, Christopher Newport University
AT PHS: Played football and lacrosse for the Falcons … Earned All-Conference honors … Named team captain.
Remy Anderson (2020)
Lacrosse
Junior, Hood College
AT PHS: Played lacrosse (four-year starter) and cheerleading (three seasons) … Four-year Varsity starter for Lacrosse … Holds PHS record for most varsity saves by a goalie … Yearbook editor … Radio show editor and host.
Sophia Allison (2020)
Swimming
Junior, Mount Saint Mary's University
Sam Bodmer (2020)
Cross Country / Track & Field
Junior, Salisbury University
AT PHS: Ran cross country and track … member of the swim team …Cross country team qualified for Maryland state championship … Swim team won Maryland state championship … All-State in cross country … All-Region in track.
Moshelle Borjigin (2020)
Swimming
Junior, Emory University
AT PHS: Swam four years with the Poolesville swimming & diving team, serving as a team captain as a senior…4x Most Valuable Player…10x State Champion…2018-20 National Honor Society…Mu Alpha Theta 2019-20…AP Capstone Diploma 2020…AP Scholar with honor…NCSA Qualifier.
Rachel Onderko (2020)
Soccer
Junior, Indiana University of Pennsylvania
AT PHS: Won Poolesville's "Falcon Award", Team's leading scorer, U.S. Army "Impact Player of the Month" for November in Maryland.
Maya Rosenbaum (2020)
Lacrosse
Junior, Shepherd University
AT PHS: A 2020 graduate of Poolesville High School where she played lacrosse for Michael Wills … also lettered in field hockey and played JV basketball.
Luke Trythall (2020)
Baseball
Junior, University of Maryland-Baltimore County
AT PHS: Was named team MVP in 2019… Also earned Washington Post All-Met Honorable Mention honors, All-Division 3A/2A First Team honors, and PBR All-State Second Team honors in 2019… Was named Maryland State Association of Baseball Coaches Preseason All-State in 2020… Had a .521 batting average with 25 hits and 34 RBI in 2019… Helped Poolesville win the 2017 Maryland State Championship
Andrew Tarus (2019)
Soccer
Senior Oakland City University
Ryan Haddaway (2018)
Baseball
Senior, Shepherd University
AT PHS: 2018 graduate where he played baseball for Steve Orsini … lettered in baseball and basketball … had a .405 batting average.


Privacy Statement