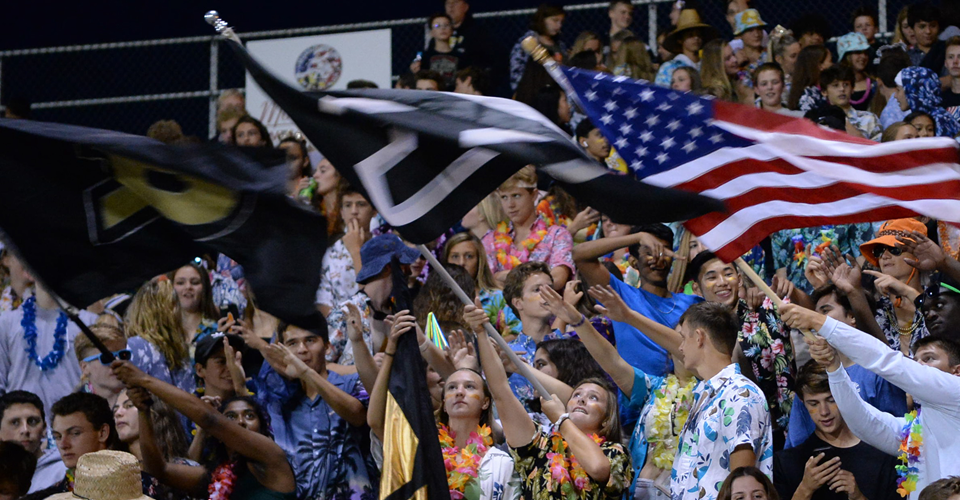 Welcome Back!
The Poolesville High School Booster Club is an organization whose primary mission is to raise money to support and supplement the athletic program at PHS. Our student-athletes have responded by representing their school in an extraordinary manner — with class, sportsmanship, and effort.
As the county school budget continues to tighten, the athletic department is left more and more to fend for itself. Without the continuing support of the Booster Club, much of the team equipment and facilities improvements could not be done … read more
Booster Club Meeting Schedule

Mark your calendar for the next Booster Club quarterly meeting. All virtual meetings will be held via ZOOM, using one of the following methods. Phone One-Tap: +13017158592,,86872437681# or +16465588656,,86872437681# or by telephone at 301-715-8592 or 646-558-8656 using the meeting ID 899 7967 5507 and passcode 580243.
Upcoming Meetings
March 8, 2023, 

7:00 pm (

PHS Media Center)

June 7, 2023, 

7:00 pm (

PHS Media Center)
Falcons in the News
Bodmer Runs to County Title
January 25, 2023

Senior distance runner Anna Bodmer took the top spot in the 3200-meter run (11:38.40) at today's Montgomery County Indoor Track and Field championships at Prince George's Sports and Learning Complex ahead of B-CC's Ani Bailin (11:42.58) and Blake's Emilie Creighton (12:00.02) becoming PHS' first indoor track county champion.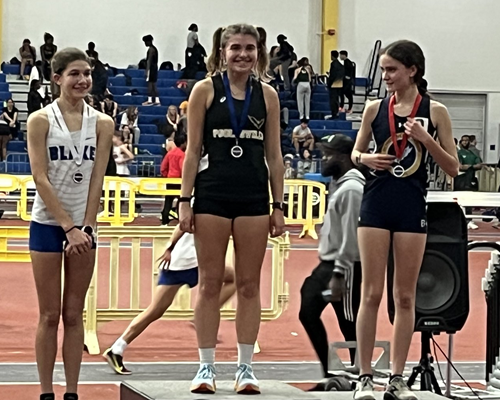 Six Earn Washington Post Honors
December 21, 2022

Two Falcon coaches and four student-athletes were selected to the fall Washington Post All-Met teams.
Coach Presad Gerard was named Cross Country Coach of the Year after his boy's team won MCPS county, and repeated as Maryland Class 2A regional and state champions, while the girl's team were state finalists. Distance runners Daisy Dastrup was a second-team pick while her brother Caleb earned an honorable mention nod.
Coach Michelle Hunsicker-Blair is the Golf Coach of the Year after the Falcons repeated as both the District and Class 2A-1A State champs. When Michelle wasn't on the course coaching, she was organizing the Montgomery County Ladies' tournaments every Wednesday throughout the season. Her efforts to promote and advance girls' golf in Maryland helped produce a record number of 40 girls competing in districts, half of whom qualified for the state tournament, including All-Met first-team selection, junior Olivia Cong who captured a  second straight individual 2A/1A state title.
Running back Evan Taylor earned an honorable mention after leading the Falcon football team to a 7-3 record and a Class 2A West playoff berth. Taylor was also named Co-Player of the Year of the Coaches All-County 3A/2A team.
| | | |
| --- | --- | --- |
| Gerard | Hunsicker-Blair | Cong |
| D. Dastrup | C. Dastrup | Taylor |
Seven Falcons Earn All-County Honors
December 8, 2022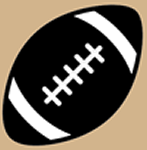 Running back Evan Taylor led a group of six other Falcons who were named to the 2022 MCPS Coaches 3A/2A All-County Football Team.
Taylor, a 5'9", 195 lb. senior shared the Offensive Co-Player of the Year Award with Rockville's Macky Langsam, and is joined by first-team picks senior offensive linemen Luke Pappano and Seth LeMarr, along with senior defensive lineman Jack Feys, and senior defensive back Mason Hopkins. Honorable Mentions went to defensive lineman Stefan Rich and linebacker Connor Folk.
Boys Cross Country Repeats as State Champions, Girls are Finalists
November 12, 2022
Seniors Aaron Longbrake (17:09.82) and Caleb Dastrup (17:12.17) finished third and fourth for the Falcons won a second consecutive Class 2A State title 47-62 over second place Century at the Maryland Public Secondary Schools Athletic Association (MPSSAA) state championships at Hereford High School. Others finishing in the top 25 were Connor Kohne (12th), Billy Beane (15th), and Kevin Hsu (19th).
The girls placed second as a team behind Century by a 34-66 score. Junior Daisy Dastrup (19:42.77) was top finisher or the Falcons in third place, followed by senior  Anna Bodmer (21:03.26) in eighth place. Other in the top 25 were Roma Diak (12th) and Roma Diak (18th).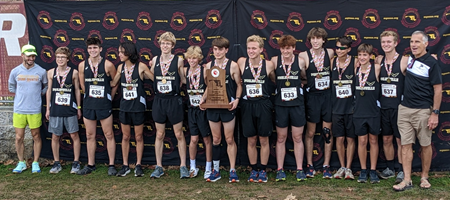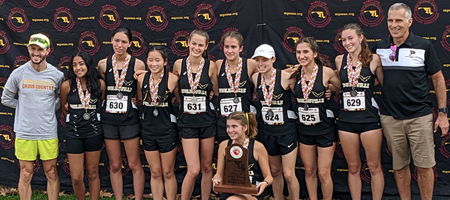 Falcons Roll On With a Pair of Region Titles
November 3, 2022
Both boys and girls cross country teams continued picking up hardware today, this time the Class 2A West region title. Seniors Caleb Dastrup (17:00) and Billy Beane (17:14) placed third and fourth respectively in the three-mile run with an overall team score of 36 to 74 over second-place Liberty and Century. Connor Kohne and Aaron Longbrake finished in ninth and tenth place for PHS. For the girls, Daisy Dastrup (second place, 20:04) and Anna Bodmer (third place, 20:41) paced the Falcons to a 36 to 59 win over second-place Century.