Welcome Back!
The Poolesville High School Booster Club is an organization whose primary mission is to raise money to support and supplement the athletic program at PHS. Our student-athletes have responded by representing their school in an extraordinary manner — with class, sportsmanship, and effort.
As the county school budget continues to tighten, the athletic department is left more and more to fend for itself. Without the continuing support of the Booster Club, much of the team equipment and facilities improvements could not be done … read more
Booster Club Meeting Schedule

Mark your calendar for the next Booster Club quarterly meeting that will be held via ZOOM, or use one of the following methods. Phone One-Tap: +13017158592,,86872437681# or +16465588656,,86872437681# or by telephone at 301-715-8592 or 646-558-8656 using the meeting ID 868 7243 7681 and passcode 129032.
Upcoming Meetings
Thursday, June 9, 2022, at 7:00 pm
Falcons in the News
Falcons Netters Take Region Titles
May 20, 2022

The girl's doubles team of Angelina Zhao and Suzanne Xu posted a 6-0 record over three matches today at the Class 2A West Regional at Middletown High School.
On Friday, both the boy's and the girl's teams claimed region titles led by senior Rohan Bhat and sister Ruhika, with championship final singles wins, along with Kyra McGlinchey and Varun Das in mixed doubles to advance to the state quarterfinals and semifinals on May 26, 9:00am at Wilde Lake Tennis Center.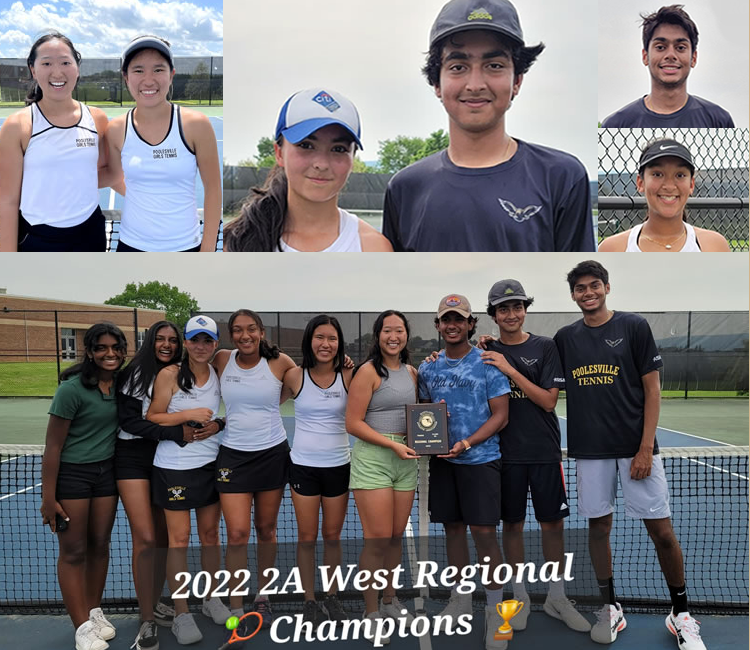 Baseball Honors
May 19, 2022

There Falcons earned post-season honors including Sam D'Amelio and Matthew Griffith who were named to the Montgomery County Seniors All-Star Team, and Luke Pearre as Montgomery County Class 3A/2A Most Valuable Pitcher.​


Playing at the Next Level
May 16, 2022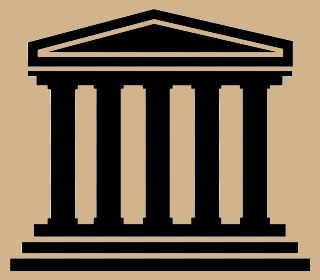 Twelve student-athletes who will be playing in college during the 2022-23 season were honored during a signing ceremony held today in the Media Center that included Jonah Valmonte – Robert Morris University (Soccer), Nico Carillo – Clark University (Soccer), Austin Little – Alderson Broaddus University (Lacrosse), Rohan Bhat – Case Western Reserve University (Tennis), Sam D'Amelio – Anne Arundel Community College (Baseball), Anna Stanoyevitch – Montgomery College-Rockville (Volleyball), Maia Lee – University of Maryland-College Park (Gymnastics), Harriet Gaughan – University of Delaware (Rowing), Sophie Elliot – Carnegie Mellon (Swimming), Maxwell Chen – California Institute of Technology (Swimming), Orluke Borjigin – Washington University, St. Louis (Swimming), and Cody Werner – Regis College (Swimming).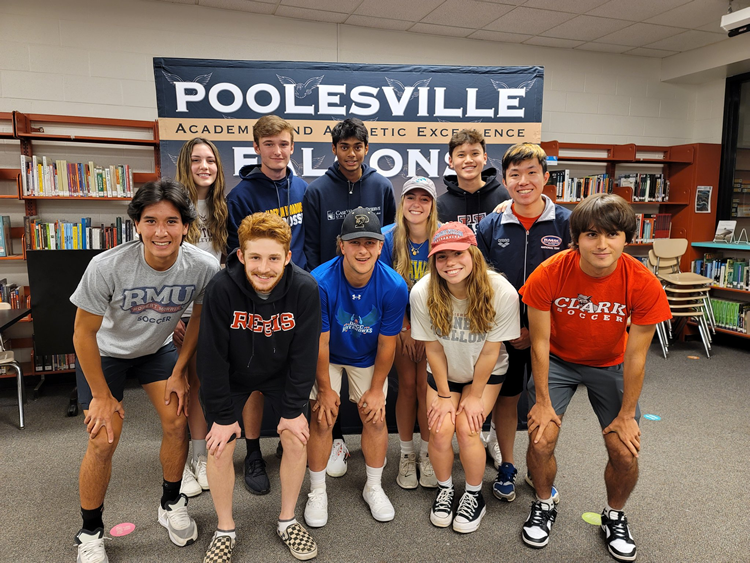 Sam Stempler is State Wrestling Finalist
March 5, 2022

Junior Sam Stempler (37-6 on the season) closed out the season as the runner-up at the 138-pound weight class at today's MPSSAA State Championships at The Show Place Arena in Upper Marlboro in a 13-5 loss to Northern Garrett's Jacob Brenneman (46-0 on the season). Senior Jackson Barney (31-10 overall record) placed fifth beating Cambridge-South Dorchester's Anthony Weiss by fall, 9-2, and senior Chloe Maher placed sixth in the girls 115-pound class."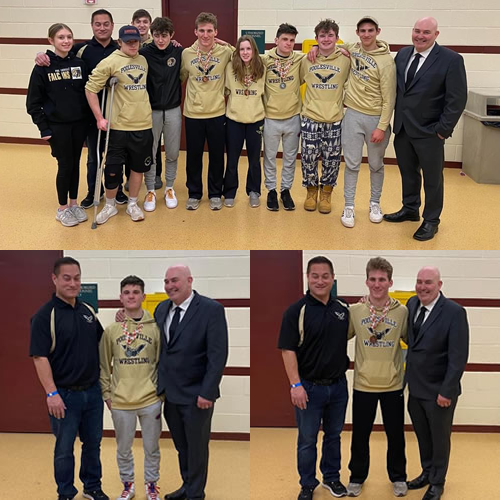 Boys Swimming & Diving Claim 10th Straight State Title; Girls are Finalists
February 26, 2022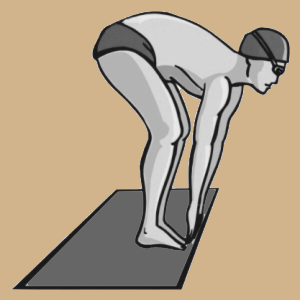 The Falcon boys repeated as Maryland Class 3A/2A/1A state champions for the 10th straight time today with a 372-235 score over second-place Rockville at the Eppley Recreation Center at the University of Maryland, while the girls were runner-up to Damascus by a  score of 283-267.
Top finishers for PHS were Andrei Hancu, Ben Nachod, Maxwell Chen, Konnor Chen (200 Yard Medley Relay),  Maxwell Chen (100-yard Butterfly), Gordon Leeroy, Ben Nachod, Pacawat Luu, Orluke Borjigin (200 Yard Freestyle Relay), Gordon Leeroy, Maxwell Chen, Konnor Chen, Orluke Borjigin (400 Yard Freestyle Relay), and Anna Li (200 Yard Individual Medley).