Welcome Back!
The Poolesville High School Booster Club is an organization whose primary mission is to raise money to support and supplement the athletic program at PHS. Our student-athletes have responded by representing their school in an extraordinary manner — with class, sportsmanship, and effort.
As the county school budget continues to tighten, the athletic department is left more and more to fend for itself. Without the continuing support of the Booster Club, much of the team equipment and facilities improvements could not be done … read more
Spectator and Athletic Guidelines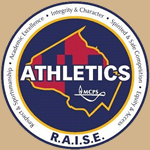 On September 21, MCPS and MCPS Athletics announced a new tier system for all athletic events that will begin on September 22 and will be used moving forward including important information regarding events at Poolesville High School and across all other MCPS high schools.
As of right now, all of our home and away events are considered Tier 1 events. If there are changes to this for all events or individual events that will be communicated either by the school directly or by the individual coach of that sport. You can download a copy of this plan here.
We appreciate everyone's support, understanding, and flexibility with these changes as all of us in MCPS and Poolesville want the best for our student-athletes while keeping the safety of them, the coaches, and our fans our number 1 priority. If you have specific questions, please reach out to our Athletic Specialist, Ms. Gina Grubb at Regina_R_Grubb@mcpsmd.org.
Booster Club Meeting Schedule

Mark your calendar for the next Booster Club quarterly meeting.
All virtual meetings will be held via ZOOM, using one of the following methods. Phone One-Tap: +13017158592,,86872437681# or +16465588656,,86872437681# or by telephone at 301-715-8592 or 646-558-8656 using the meeting ID 868 7243 7681 and passcode 129032.
Upcoming Meetings
December 7, 2022, 

7:00 pm (

Virtual)

March 8, 2023, 

7:00 pm (

PHS Media Center)

June 7, 2023, 

7:00 pm (

PHS Media Center)
Falcons in the News
A Tribute to Coach Kevin Dorsey
September 20, 2022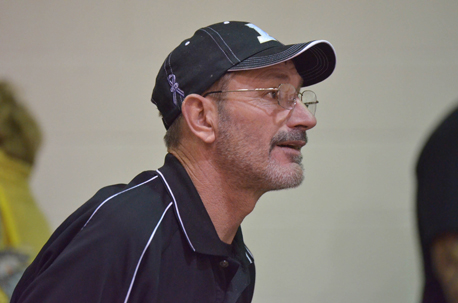 The PHS community mourns the passing of former wrestling coach, Kevin Dorsey, who passed away from Amyotrophic lateral sclerosis (ALS) on September 6.
Inducted into the PHS Athletic Hall of Fame in 2019 as head coach of our wrestling program from 2006 to 2014, Kevin mentored countless Falcon wrestlers including Washington Post All-Met selections Xavier Kresslein, Alex Carbonell, and Kyle Wilkins where his teams captured MCPS division titles in 2012, 2013, 2014, and 2015.
As a steadfast supporter of everything PHS athletics, Kevin was everywhere when it came to supporting not just the wrestling program, but the entire athletic department. Whether it was renovating the concession stand, field maintenance, or attending our annual mulch sale, if it was something important to PHS athletics, you could bet that Kevin was involved in some capacity.
In a 2015 Washington Post article, "Where other people see problems, Dorsey sees solutions, usually made of dirt, sod and concrete. According to (then) booster club President, Jeff Oyer's estimations, Dorsey has donated at least $50,000 in time and labor renovating athletic facilities on his own."
Also in 2015, the Dorsey Duals was born – a longtime dream of Kevin's to bring a top-notch wrestling tournament to Poolesville each year that has garnered rave reviews from coaches, parents, and participants alike.
"Kevin was a person who inspires everyone around him to pursue their life endeavors with his Be Proud of Your Work and Never Quit Until the Job is Finished perspective," said former PHS athletic director, Ed Ross.
Current PHS athletic specialist, Gina Grubb said, "One of my favorite quotes regarding coaching is by John Wooden; A Good Coach Can Change a Game, A Great Coach Can CHANGE A LIFE. Kevin is the epitome of this.
He built trust, respect, and a good work ethic in everyone that came through his program. He understood the importance of building positive relationships and how these relationships helped with the continued success of the program and the students' lives after high school. He supported the entire athletic program in everything that he did. I cannot thank him enough for all that he did for PHS."
Thank you from the entire PHS family, Kevin … Our Coach, Mentor, Friend.
Boys Take Brunswick Invite Title
September 3, 2022

The Falcons boys cross country team, led by a third-place finish by senior Caleb Dastrup (16:56.72) in the 5,000 meters were winners of today's 39th Annual Brunswick Zumbach Invitational besting second-place Liberty 49-72 in a field of 16 teams. Others who placed in the top 10 were the trio of Billy Beane (17:34.28), Aaron Longbrake (17:38.49), and Connor Kohne (17:39.06).