Welcome
The Poolesville High School Athletic Booster Club is an organization whose primary mission is to raise money to support and supplement the athletic program at PHS. Our student-athletes have responded by representing their school in an extraordinary manner — with class, sportsmanship, and effort.
As the county school budget continues to tighten, the athletic department is left more and more to fend for itself. Without the continuing support of the Athletic Booster Club, much of the team equipment and facilities improvements could not be done.
Some recent improvements to the athletic facilities include:
Upgrades to the baseball and softball fields including new batting cages and bleachers
Ongoing seasonal turf maintenance of the stadium playing surface and practice fields
Purchase of a state-of-the-art scorers table with an electronic scoreboard for the gymnasium
Purchase of a new zero-turn riding mower for the stadium
Backstop netting for use during field hockey, soccer and lacrosse matches
Long jump pit, discus, and shot put pad for track and field
Celebrating Our Seniors
Falcons in the News
Four Falcon seniors honored
May 20, 2020
Congratulations to our 2020 Athletic Awards winners: Makayla Lemarr and Andrew Victory (Jake Perkins Memorial Scholarship recipients), Logan Rohde (Female Athlete of the Year), and Colin Hemingway (Male Athlete of the Year).
Hackey named girls varsity basketball coach
May 15, 2020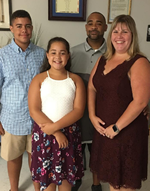 Poolesville HS Athletics is excited to welcome Katie Hackey as our new Girls Varsity Basketball Coach. As the JV head and Varsity assistant girls basketball coach at PHS for 12 years, she brings experience and knowledge to continue the success of the program and to help our student-athletes grow and improve on and off the court. 
Mrs. Hackey is a 1997 graduate from Linganore HS where she was a part of the 1996 2A Girls Basketball State Championship Team. When asked to say a few words about getting hired for this position she stated, "My roots and love run deep for Poolesville.  I have had the privilege to coach the last 10 years under the legendary Fred Swick, who taught me so much about the game and about coaching. I have big shoes to fill. I am excited to continue my coaching career at Poolesville and build onto our excellent program. Go Falcons!."
Debuchananne named boys varsity basketball coach
May 14, 2020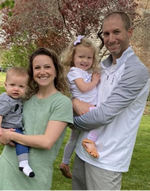 Poolesville HS Athletics is excited to welcome BJ Debuchananne as our new Boys Varsity Basketball coach. As a basketball coach in Montgomery County for many years, he brings experience and knowledge to help our student-athletes continue to grow and improve on and off the court.
Mr. Debuchananne is a 2000 graduate of Poolesville HS where he was a part of the boy's basketball program. When asked to say a few words about getting hired for this position he stated; "Returning to Poolesville where I played is an opportunity I couldn't pass up. My staff and I can't wait to get started building the foundation for a strong program. The Poolesville community is a special place and we look forward to leading the basketball program into the future."
Kresslein completes Falcon career with state championship win; Savage breaks team and county wins mark
March 7, 2020

With a 6-4 sudden victory over Dustin Macdonald (Mountain Ridge), senior Xavier Kresslein won the Maryland Class 2A/1A title at 170 pounds upping his record to 52-2 this season for an overall 160 wins at PHS. Three other Falcons also placed including senior Colin Savage, 3rd place at 160 pounds with his 178th career win, Kevin Fultz, 4th place at 138 pounds and in the girl's division, Chloe Maher with a 4th place finish at 106 pounds.
Trio of Falcons take region crowns
February 29, 2020
Three Falcons wrestlers took the top spot at the Class 2A/1A West Regionals today at Garrett Community College including MCPS champ, Colin Savage, and on the girls side, Chloe Maher and Maddie Montemurro. Six other Falcons placed including Xavier Kresslein, Kevin Fultz and Sadie Cowger (2nd place), Jackson Barney (3rd place), Mason Hillegass (5th place), and Jacob Zeranski (6th place).
Savage reigns as county champion
February 22, 2020
Senior Colin Savage led four other Falcon wrestlers to a fourth place finish at the 58th Annual MCPS Wrestling Championships at Gaithersburg High School. Other Falcons who placed for PHS were Xavier Kresslein and Kevin Fultz (2nd place), Jackson Barney (3rd place), and Mason Hillegas (4th place).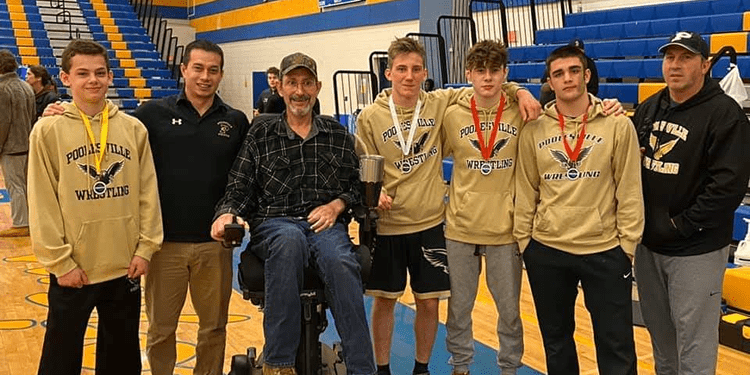 Falcons boys and girls repeat as state champions
February 22, 2020
The Falcon boys (317-242) and girls (344-281) earned another state title over second place Damascus at today's Maryland Class 3A/2A/1A State Championships at the University of Maryland – College Park. This is the ninth straight win for the boys and seventh win for the girls, coached by longtime head coach, Jon Leong.
Individual champions were Moshelle Borjigin (200 & 500 Free), Maxwell Chen (200 IM), Autumn Wang (200 Back). Relay champions were Jonathan Yee, Justin Yi, Maxwell Chen, Kenny Song (200 Medley Relay) and Moshelle Borjigin, Helena Narisu, Sophie Elliott, Miranda Liu (200 Medley Relay),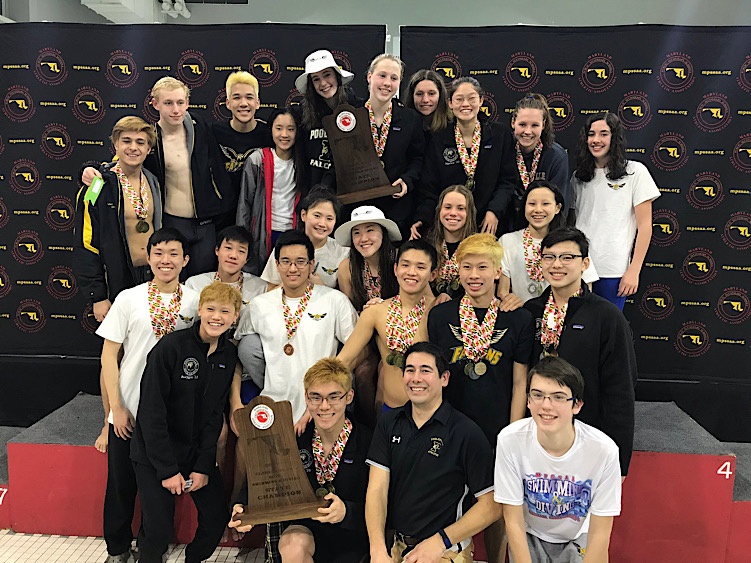 New boys volleyball coach named
February 7, 2020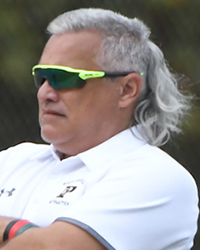 PHS Athletic Director, Gina Grubb is excited to announce the hiring of Rod Nubgaard as our Boys Volleyball Coach. Rod has been an athletic coach and trainer for over 20 years – mostly soccer. He is the current PHS girls soccer head coach. He has been playing competitive volleyball since college and continues to do so now. We are excited to have Rod aboard to coach a second team here at PHS.
His philosophy as a coach is encapsulated by making the season a fun experience for the athletes, training focusing on four pillars: Technical, Tactical, Mental and Fitness, expecting a hard working set of players working together as a team, teaching and improving athletes knowledge of the game, providing opportunities for player growth as an athlete and person, and taking away values and learning that will be used for many years to come.
Bocce claims first division championship
February 1, 2020
The Falcon bocce team, in just their first season of competition, won three straight matches over Seneca Valley (11-4), Quince Orchard (5-3), and defending division champ Northwest (2-0) to capture the MCPS Division IV title at Quince Orchard. Coach Tom Lang's Falcons now move on to the MCPS Championship on Saturday, February 8 at Paint Branch at 10:00am.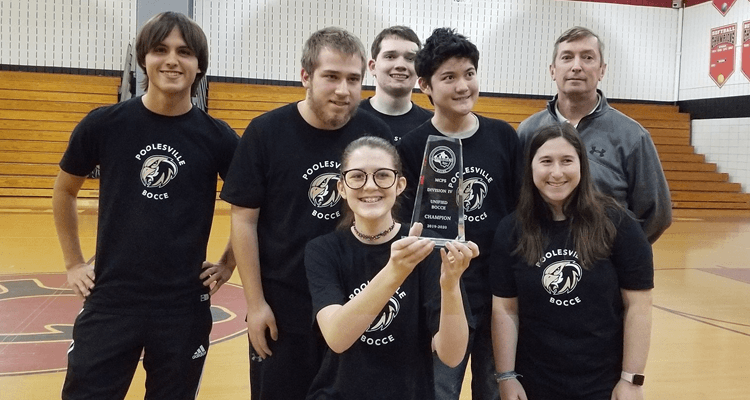 Promoting a Positive Culture
Montgomery County Public Schools (MCPS) is dedicated to promoting a positive culture in our schools, on our athletic teams, and in our community. The following are some resources compiled for the numerous stakeholders committed to providing students with a safe, positive environment in which to learn, grow and progress in.