Welcome Back!
The Poolesville High School Booster Club is an organization whose primary mission is to raise money to support and supplement the athletic program at PHS. Our student-athletes have responded by representing their school in an extraordinary manner — with class, sportsmanship, and effort.
As the county school budget continues to tighten, the athletic department is left more and more to fend for itself. Without the continuing support of the Booster Club, much of the team equipment and facilities improvements could not be done … read more
Booster Club Meeting Schedule

Mark your calendar for the next Booster Club quarterly meeting. All meetings are held in the Media Center. All are welcome to attend.
Upcoming Meetings
Wednesday, March 6th, 7:00 pm
Wednesday, June 5th, 7:00 pm
Falcons in the News
Cong's three-peat paces Falcon's finalist finish
October 25, 2023
Senior golfer Olivia Cong captured her third straight Maryland Class 2A/1A individual state title leading the Falcons to a State Finalist (runner-up) trophy today at the MPSSAA state tournament on a frigid University of Maryland Golf Course.
After shooting even par 71 on day one into a tie with Glenelg's Megan Kirkpatrick, Cong posted a five-under 66 on day two to seal the title, while the team of Cong, Kinley Stokes, Noah Naing, and Ryan Liang combined for a score of 658 behind state champion South Carroll's 633.
Golfers take District title
October 3, 2023

Led by two-time state champion Olivia Cong, coach Michelle Hunsicker-Blair's Falcons claimed another MPSSAA District 2 – Class 2A/1A championship. PHS (5-7 in the Yachmetz Division) concludes match play against Churchill, Wootton, and Richard Montgomery on October 10 ahead of the state championships on October 23-25.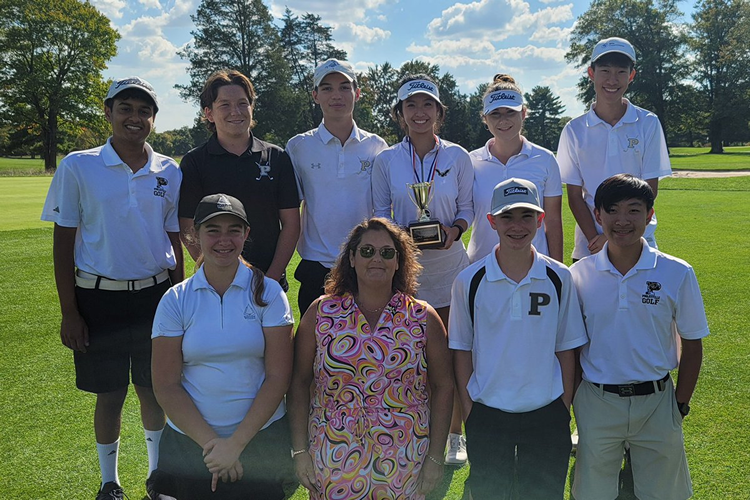 All-division baseball and softball honors announced
Updated June 7, 2023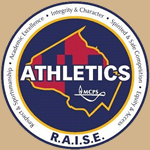 Four members of the Falcon baseball team earned MCPS 3A/2A all-division honors including Luke Pearre and Parker Pearre (first team), along with Van Rosenbaum and Andrew Brill (second team).
Softball pitcher Emma Orders and infielder Cara Porch were first-team picks. Erin Dower was named to the second team.
Falcon netters repeat as state champions
May 27, 2023

The holiday weekend started out with the PHS tennis team capturing the Maryland Class 2A State Championship at Baker Park in Frederick on Saturday morning. The Falcons amassed 57 total points (outdistancing runner-up Eastern Tech by over 25 points) enroute to their second consecutive team title. The Falcons additionally came away with three individual titles and one runner-up.
Boys Singles – After trailing for the first time in the tournament at 1-2, Andy Wu rolled off the next 11 games to win the boys title 6-2, 6-0. Andy won 72 of the 75 games he played throughout the regional and state tournaments. Wow!
Girls Doubles – Suzy Xu and Kyra McGlinchey put on a dazzling display of tennis as they cruised to a convincing 6-0, 6-1 straight set win. For Suzy it was her second consecutive girls' doubles state title.
Mixed Doubles – Jae Yi and Nikhita Karthikesan battled throughout their match but came up short against a strong team from North Caroline, 4-6, 0-6. The two senior Falcons collected silver medals for being the state finalists.
Boys Doubles – After falling behind, 1-4 and 3-5 in the first set Carson Smith and Jeeva Padmanabhan won 4 straight games to take set one 7-5. In set two, the boys trailed 2-3 before again stringing together 4 straight games to win the second set 6-3 and the championship. The straight-set win provided the Falcons with their third individual title of the day.
Also – a big shout out to Coach Kramek, Coach Foster, and Coach Smith for leading the strong PHS support section. Please congratulate any members of the PHS Tennis Team for their successful season.