Available During the Fall and Spring Seasons
… and other select events
As many of you know, we have the best hand-cut fries in Montgomery County! All burgers, beef hot dogs, and Italian sausages are grilled over an open flame! As always, thank you for your continued support of PHS Athletics!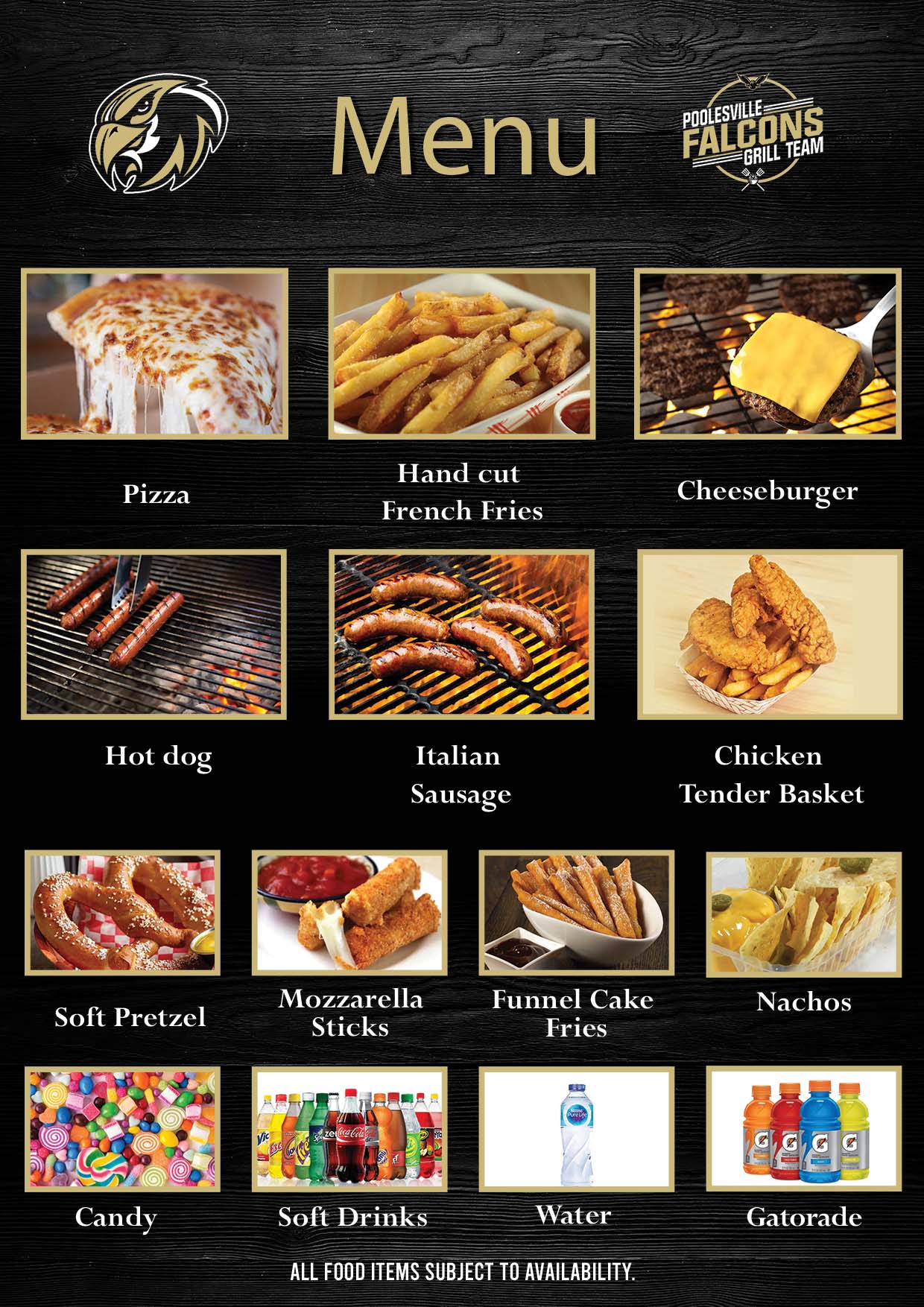 Meet the Team!