Boys Take Team, Dastrup Earns Individual State Titles
November 13, 2021

After taking region titles last week, the Falcon boys and sophomore Daisy Dastrup took the top spots at the Class 2A Cross Country State Championships at Hereford.
The boys easily distanced the field, 39-102 over second-place Liberty, with four Falcons placing in the top-10 including Billie Beane (3rd place), Caleb Dastrup (5th), Dylan Derewonko (7th), and Aaron Longbrake (10th) for their first state crown since 1966.
Dastrup's first-place time of 19:40.1 was six seconds better than Hereford's Estelle Snider, followed by a tenacious Anna Bodmer (11th), Caroline Simmons (22nd), and Ava Wagner (27th) for the girls who finished third as a team.
The Falcons also picked up the state Sportsmanship Award.


Dastrup Earns 2A West Title; Boys Take Team Championship
November 4, 2021

Sophomore Daisy Dastrup took the top spot with a time of 20:11.72 at today's Class 2A West Cross Country regional at Liberty High School. Junior Anna Bodmer finished fourth. The girls finished fourth as a team.
For the boys, junior Caleb Dastrup finished third (17:11.67) along with Billie Beane (fifth place), Dylan Derewonko (sixth place), and Aaron Longbrake (8th place) leading to Falcons to a 38-106 win over second-place Liberty.
Both boys and girls teams move on to the Maryland state championships on November 13.
Golfers Swing a Pair of State Titles
October 27, 2021

The Falcon golf team of sophomore Olivia Cong, freshman Noah Naing, and seniors Charlie Helfert and Robert Xu captured the Maryland Class 2A/1A state team title shooting a final round 339 and a two-day total of 669, 12 strokes ahead of runner-up Boonsboro. Individually,
Cong picked up the girl's individual title finishing at 144 – four strokes better than La Plata's Shelby Herbert, while Falcon sophomore Kinley Stokes finished fifth overall at 168.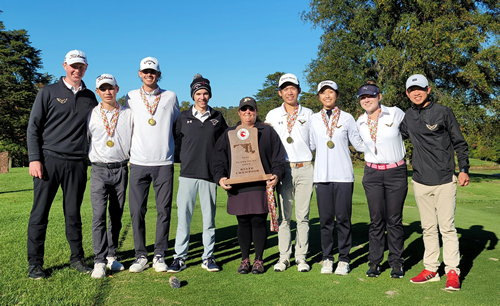 PHS Mourns the Passing of Fred Swick
July 1, 2021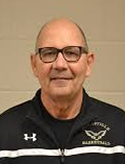 Fred Allen Swick, a beloved PHS teacher, coach, and athletic director passed away at the age of 70 on June 29, 2021, after a courageous seven-year battle with multiple myeloma.
In 1983, he became the head boys basketball coach at PHS. By the time he accepted the Athletic Director position in 2006, he was already the all-time winningest coach in both boys and girls basketball history at the school. He had similar success coaching baseball for 13 years, football for ten years, and softball for four years.
After retiring as the school's Athletic Director, Fred returned to coaching in 2010. His girls basketball teams went 20-4 in 2015-16, 21-4 in 2016-17, 27-0 in 2017-18, 19-5 in 2018-19 and 20-5 in 2019-20. His undefeated team in 2017-18 would give him and Poolesville High School a long-awaited State Championship in a 63-23 win over Queen Anne.
Thanks, Fred for all you did, not just for PHS, but the entire Poolesville community. You will be missed.
New Coaches Named for 2021-2022 Season
June 23, 2021
PHS Athletics is excited to welcome Kamron Azizi as the new boy's varsity soccer coach, Debi Haba as the new JV field hockey coach, Steven Lostoski as the girl's varsity volleyball coach, Christian Hellwig, boys JV soccer coach, and Sophia Giarratano as varsity cheerleading coach.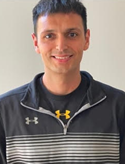 Mr. Azizi is a 2008 graduate of Poolesville High School where he was in the global ecology program, as well as a member of the Falcons 2005 region champion and 2007 Maryland state finalist teams.
Azizi began his coaching career over eight years ago and is a USSF-licensed grassroots coach working towards his USSF-D license. His experience includes local soccer academies, personal and team skills training, as well as the National Intramural-Recreational Sports Association during his time at the University of Maryland-Baltimore County.
When asked to say a few words about being hired for this position he stated, "I am excited for my return to PHS to share my passion for the game with the next generation of student-athletes and continue the success of the boy's varsity soccer program."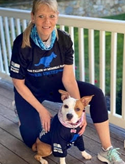 Ms. Haba is a graduate of Rockville High School and the University of Maryland where she played field hockey. She has worked in law enforcement for over 30 years and is now a certified NASM trainer and nutrition coach. She loves dogs, Crossfit, everything health and fitness, muscle cars, and friends and family. She also volunteers with the french bulldog, Spider, at the National Therapy Dog Association.
When asked to say a few words about being hired, she stated, "I am super excited to become a part of the PHS family!"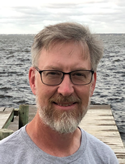 Mr. Lostoski graduated from Churchill High School. He has played volleyball for over 30 years and is certified through USA Volleyball. He has spent the past three years coaching club volleyball with Montgomery Village Sports Association (MVSA). Two of Steve's children and three nieces/nephews graduated from PHS, so he is familiar with the school.
When asked to say a few words about getting hired for this position he stated, "I have always been impressed with the positive attitude Poolesville students bring to everything they do and the support they receive from the community. I look forward to being a part of the Falcon community and doing my best to make the volleyball program as successful as possible."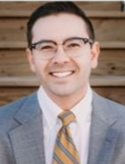 Christian Hellwig is our new JV soccer coach. Mr. Hellwig is a 2009 PHS graduate where he participated in track and field and soccer all four years. He was a member of the 2007 state finalist soccer team. After high school, Christian played soccer at Shepherd University while studying Parks and Recreation with Facilities Management.
When asked to say a few words about getting hired for this position he stated, "I am extremely excited to be joining the Poolesville Falcons Athletics program again after so many years."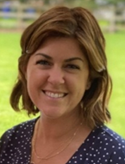 Sophia Giarratano is our new varsity cheerleading coach. Mrs. Giarratano is a 2005 graduate of Poolesville High School. She cheered for Poolesville Athletic Association (PAA) and PHS all four years. She is a licensed cosmetologist and works as a hairstylist in Poolesville and currently resides in Beallsville with her husband, Chris, and their two dogs.
When asked to say a few words about getting hired for this position she stated, "I cannot wait to get back to coaching so I can continue to help the student-athletes achieve their goals."